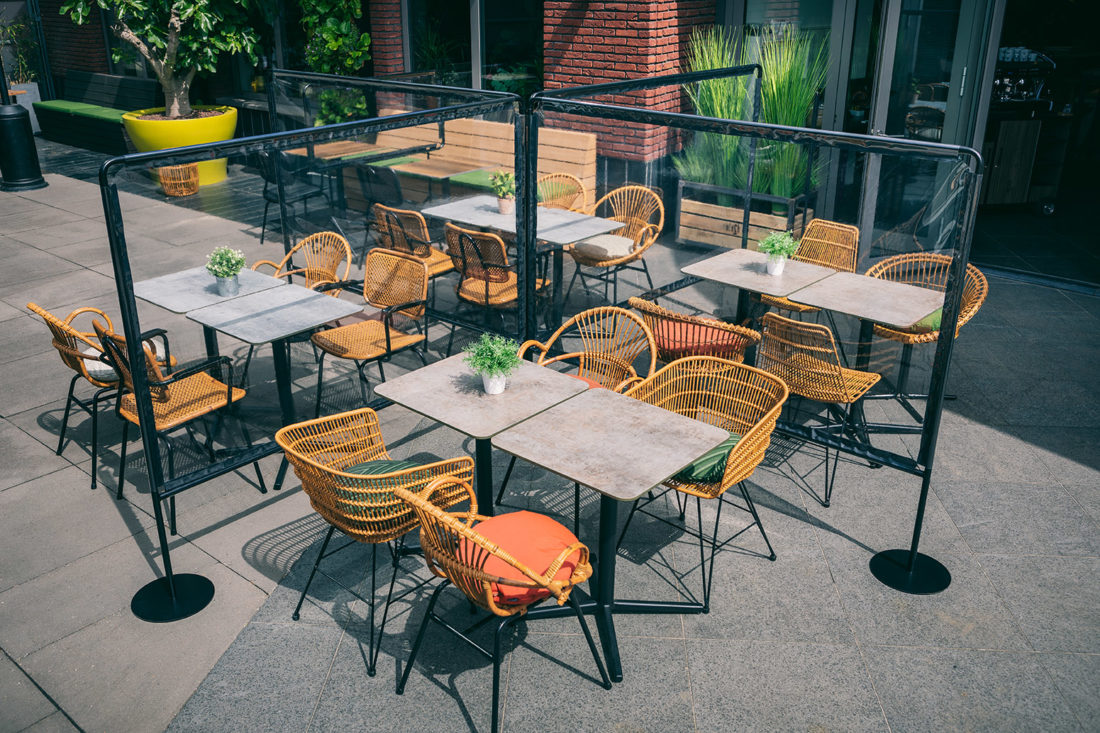 InBetween by Satelliet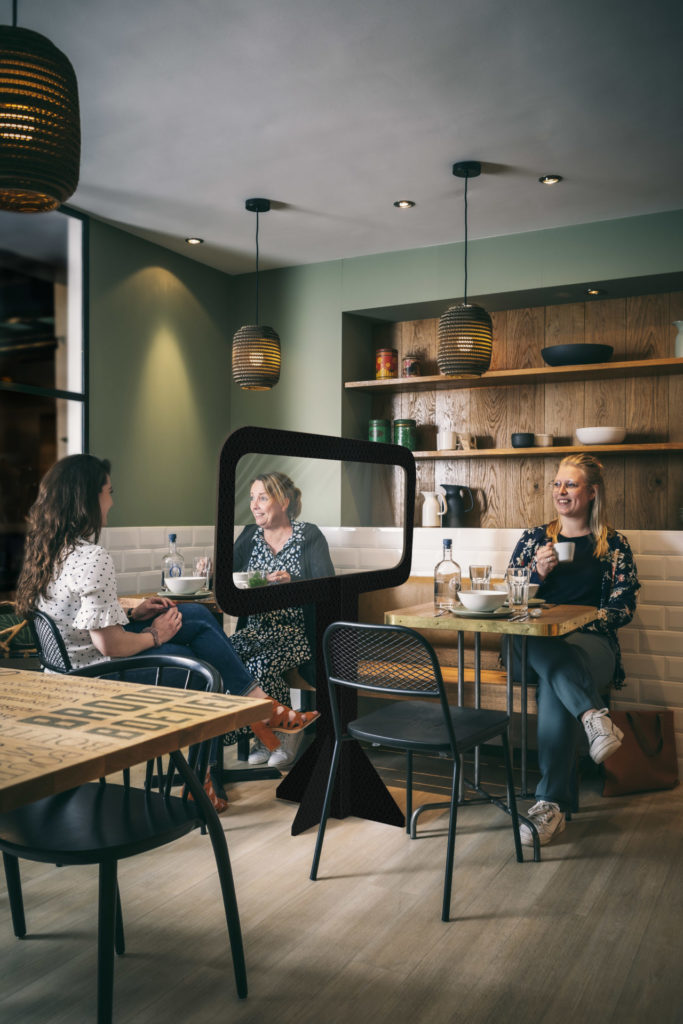 A safer feeling for your guests and team
Portable screens offer your guests, your team and yourself additional comfort and protection.
Minimum adjustment to the existing space and lay-out
The InBetween screens are practical, lightweight and simple to set-up thus minimizing the need for you to adjust the existing space and lay-out.
Low investment, optimal results
InBetween offers you the chance to maximize the number of covers with a minimal investment for optimal results.
Welcome your guests to surroundings that are as safe as possible observing the social distancing restrictions.
It is vitally important that when the doors of your business are allowed to open again you are able to use the maximum amount of seats possible without having to completely rearrange the entire space.
From this perspective we have developed "InBetween by Satelliet" a product line with screens in various sizes, styles and finishes for indoor and outdoor use. Set up the InBetween, between the tables and offer your guests and team members a safer and more comfortable environment for as long as the social distancing regulations apply .
For more information and ordering please click button below: